In today's fast moving economy you need to be able to adapt quickly to remain competitive.
Business development is a critical component of any company's strategy that should create long term value for your organization. Key activities are:
Expand existing markets
Identify new opportunities and new markets
Create awareness of and demand for your products and services
Develop strategic partnerships
Reach out to potential customers
Build and maintain relationships with new and existing customers
Find innovative solutions for their needs.
Effective business development also calls for an ability to anticipate customer needs and identify possible solutions as well as excellent communication skills.
Here are 3 Easy Ways to Boost Your Business Development for 2024 and Beyond:
1. Take Advantage of the Shift to Online Networking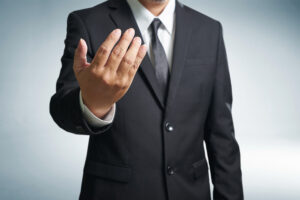 The COVID-19 pandemic forced us to rethink how we approach networking. Restrictions on travel and social gatherings meant traditional events were replaced by virtual ones. This shift presented new opportunities for online platforms like LinkedIn, Twitter (now X), Facebook and Instagram as well as Zoom and Microsoft Teams. Even now, when the restrictions have largely been lifted, online engagement and activity has remained high. While face to face networking remains important, virtual networking is now regarded as 'normal' and meeting over Zoom or Teams is recognized as far more efficient than in person, particularly for groups.
Online networking exposes you to far wider audiences than in person events can. Key activities to raise your profile and maintain your visibility are:
participate actively in discussions;
attend webinars and other events regularly;
contribute valuable insights that showcase your expertise.
These will help you to build relationships in your field and to establish yourself as a respected authority.
2. Create a Strong Sales Pipeline
Your customer acquisition process is the journey potential clients take from initial contact through to becoming paying customers. Your pipeline contains the prospects currently on that journey and you will usually categorize them according to where they are in the process. To design, build and maintain a strong pipeline you should:
Define and segment your target audience(s);
Identify their needs, wants, pain points and urgency;
List the features and benefits of each of your products and services;
Develop a clear value proposition for each product or service, targeted at the relevant audience;
Promote your offer(s);
Capture, validate, qualify and segment your leads;
Automate your nurturing sequences;
Pre-define your review and assessment stages as well as your intervention criteria;
Measure your results regularly and adjust accordingly.
Having clear processes for creating and managing leads and prospects means you spend less time on routine tasks – time better spent on closing sales and looking after customers.
3. Make Social Media Work For You
Social media has transformed the way businesses communicate with their audiences. Platforms like Facebook, Instagram, TikTok and YouTube offer new opportunities to extend your reach, opportunities that are not available for small and medium-sized companies through traditional marketing channels.
A significant majority of businesses on social media are poorly organized, inconsistent and focused on short term results. While these channels can make a substantial contribution to your business development, to succeed in this environment you need to:
Choose your platform. The single most common mistake is trying to be everywhere all the time. Pick the one where your target market are most likely to be. Focus only on that one, at least until you have mastered it.
Invest the time and resources to define and understand your target audience. Find out how they behave online and what they engage with.
Plan, create and share relevant content that speaks to your audience.
Don't waste money on advertising until you know what gets the level of engagement you need and you're able to create it.
Encourage and reward engagement – follows, likes, comments, shares, clicks. Be active and proactive. Respond to messages and comments promptly and give value in your answers.
Find influencers in your field with large audiences. Comment on their posts. Not 10 words. Make it a valuable contribution, ideally different to what anyone else has commented. Your goal is attract some of their readers and followers to visit your profile & posts.
Be consistent – in voice, messaging and frequency. If you can only commit to posting once a week, post once a week, every week. When you're ready, step it up to twice a week, every week. And so on.
Assess your results using relevant metrics. Act on the information to improve.
Conclusion
Business development calls for adaptability and innovation. Include online networking, sales pipeline management and social media marketing in your efforts to improve your results and stay ahead of the curve.